Shame on you if you don't know about XKCD or don't know about the great comic number 1110. Randall Munroe has gone above and beyond to deliver a 10 gigapixel map you can drag yourself through. Wait, don't explore yet! The best is yet to come.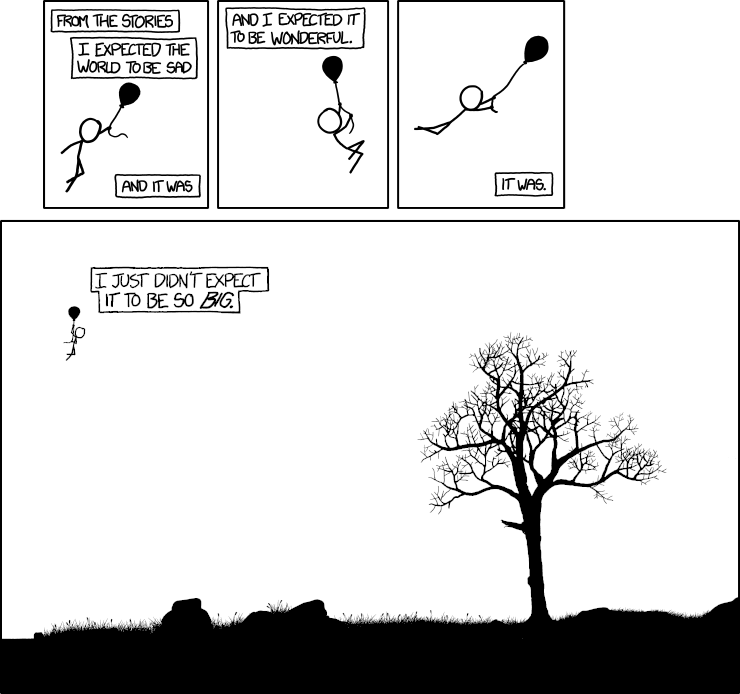 In response Kajaklubben has created an interactive version of this map where you are actually part of the comic itself and can explore the whole world by walking through it, flying with your lill' balloon or falling off cliffs and in tunnels.
But as with most things on the internet, this amazing homage went offline, but the source was still available at GitHub and so I forked it! Thanks to GitHub pages you can now enjoy this amazing work of art again.
The forked repo contains two little bugfixes, which were respectively a performance issue and sprite loading issue. See the fork for details. Last but not least, thanks to Jonas Jongejan for making this great thing together with his roommates! :)